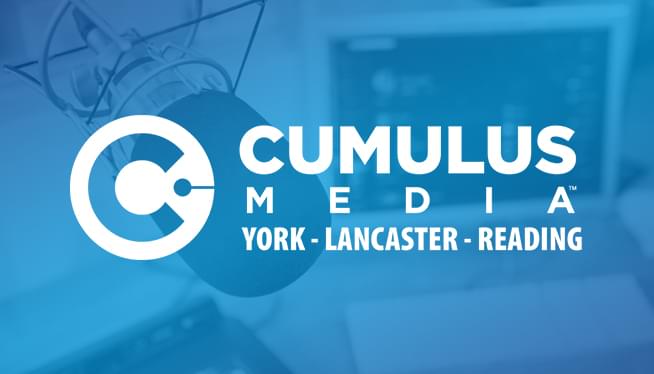 The audio industry is on fire – from podcasting and streaming to smart speakers and live radio – and it has never been a more exciting time to join and grow with one of the country's largest and most sophisticated audio companies!
Cumulus Media | Harrisburg-York-Lancaster, PA has an immediate opening for a full time Digital Account Executive. We are looking for a passionate, motivated, goal-oriented, and highly competitive individual with a proven track record of over-achieving sales goals. We hire driven, resourceful, organized, customer-focused problem solvers who have great communication skills and the ability to cultivate client relationships. In return, we offer a unique career opportunity: one where you are given a challenging mission, world-class tools to help you succeed, and the chance to realize your full potential as a sales professional.
As a Digital Account Executive, you will be responsible for aggressively pursuing online presence and digital advertising sales with local clients. The Digital Account Executive will leverage Cumulus Media's world-class digital solutions and your digital sales experience to exceed sales goals and help clients achieve their marketing goals.
Who We Are:
CUMULUS | Harrisburg-York-Lancaster, PA Our local stations in the Harrisburg, PA area include WINK 104 (WNNK-FM) Harrisburg's Best Music, 105.7 THE X (WQXA-FM) Rocks, HOT 106.7 (WWKL-FM) Today's HOTTEST Hits, 93.5 WTPA (WTPA-FM) Central PA's Classic Rock, and CBS SPORTS RADIO 96.5-95.3-1400 (WHGB-AM) Harrisburg's Sports Station and home to Penn State Sports, NFL and Harrisburg Senators Baseball.  Our local stations in the York-Lancaster, PA area include I-105 (WIOV-FM) Pennsylvania's Country Leader, 96.1 SOX (WSOX-FM) Susquehanna Valley's Greatest Hits, WARM 103.3 (WARM-FM) 80s-90s-Now and NEWSTALK 93.9 & 910 WSBA (WSBA-AM).  Cumulus Digital is our portfolio of Digital Advertising Products for Local Businesses.     
The Digital Account Executive reports to the Digital Sales Manager. The position offers hybrid work flexibility, with the expectation that you will visit our local office weekly.
Key Responsibilities:
Work hands-on with your Digital Sales Manager to set and exceed sales goals.
Win digital clients through new business development efforts including prospecting, cold calling, and scheduling face to face and virtual appointments with potential clients.
Deliver compelling sales presentations with confidence.
Maintain productive client communication to ensure client satisfaction.
Monitor competition to continually prospect new account leads.
Negotiate rates and ensure prompt payments.
Follow all station procedures for preparing orders, resolving billing issues, submitting regular reports regarding sales, pipeline lists, forecasts, and competitive analysis using CRM software.
Requirements & Qualifications:
1-3 years of successful digital sales experience required.
Strong understanding of lead generation and ability to connect with viable prospects.
Experience with online presence and digital advertising solutions.
Excellent communication skills – strong presenter to clients of sales opportunities and post-sale successes.
Positive attitude and passion for the job.
Bachelor's Degree in Business, Marketing or related field is preferred.
What We Offer:
Competitive compensation package that includes base salary plus commission incentives and outstanding benefits.
Professional growth and career opportunities.
Focused, responsible, and collaborative work environment with the ability to ask, "what if" and try innovative solutions.
Medical, Dental & Vision Insurance coverage.
401K with company match.
Paid Vacation, Sick & Holiday time off.
Parental leave time off benefits, life insurance, disability insurance, wellness, and an employee referral bonus program.
For immediate consideration, please visit https://cumulusmedia.jobs.net/
For more information about CUMULUS MEDIA, visit our website at: https://www.cumulusmedia.com/
CUMULUS MEDIA is proud to be an Equal Opportunity Employer (EOE).