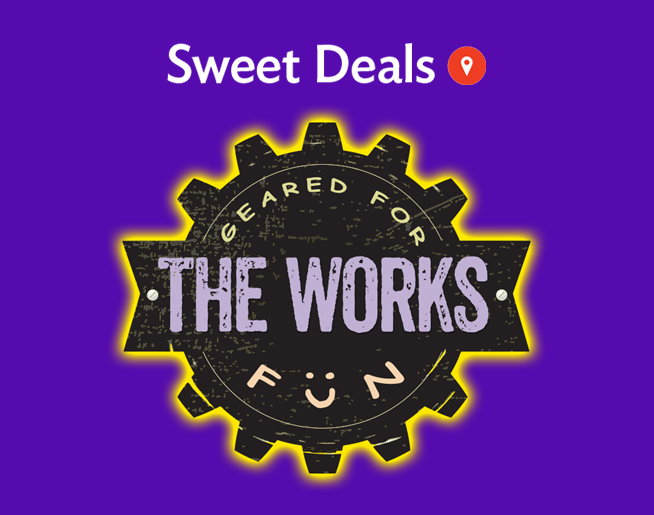 SWEET DEAL OF THE WEEK:
$25 gets you $50 to spend at The Works Restaurant & Game Room!
Shake off the dust and get your family out of the house to have some fun and action… all in a safe and clean environment at The Works in Wyomissing. They've remodeled their entire facility, redesigned their menus and they are trained and prepared to keep your family safe and loaded with a good time. The Works is your home for excitement, action and fun for the whole family. No matter where you live in Central PA, The Works is the destination for fun for all ages, any day of the week.
ORDER: https://www.sweetdeals.com/harrisburg-york-lancaster-reading/deals
Get your Gift Certificates to The Works for half price – on sale now on our Sweet Deals page.