A Taste of Pennsylvania: Cooking with Casey, Volume 28 is in the works!
Every year, Casey asks for your help by submitting your favorite recipes for inclusion in the next cookbook. This year's theme is instant pot or crock pot recipes. If you have a favorite recipe, send it to Casey today using either of these 3 options:
1. Fill out the form at the bottom of this page.
2. Email your recipe to Casey directly by sending it to Casey.Allyn@cumulus.com
3. Mail us a copy of your recipe:
Casey Allyn
Cumulus Media
5989 Susquehanna Plaza Drive
York, PA 17406
Submissions are due by February 14th. Send your's today!
Special Thanks to the Family Owned Markets for sponsoring the cookbook again this year!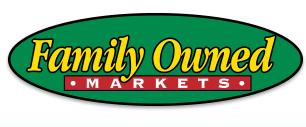 ---
Your opportunity to pickup a FREE, signed copy of the cookbook will begin in early April. As always, we will make every attempt to include as many recipes as possible in the 2019 cookbook. By submitting a recipe, you give WIOV and Cumulus Media permission to publish it, along with your name and hometown, in a future edition of the cookbook.